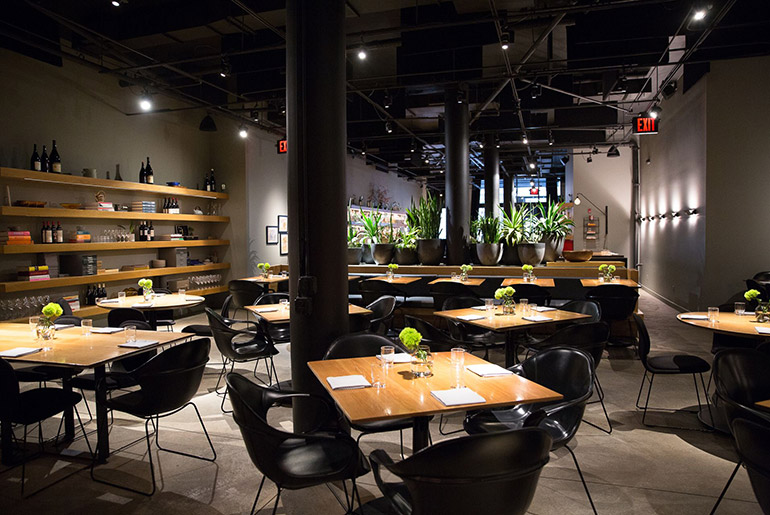 You can't talk about Cosme Restaurant without speaking first about Mexico City's top restaurant, Pujol. 
Pujol has earned, without a doubt, a place amongst the best restaurants on earth, all for its contemporary take in traditional Mexican cuisine. The mastermind behind both restaurants is Chef Enrique Olvera, and you can find similarities in his ventures. 
A modern Mexican-inspired menu, with interpretations of classic Mexican dishes is presented in an Avant-Garde setting. A selective consideration of ingredients, high-end culinary techniques, and an artistic inspiration makes the Chefs signature style hard to ignore.
Pujol is number 13 in The World's 50 Best Restaurants list, and Cosme is number 25.  
Cosme brings a fresh insight on Mexican food to the already dynamic and exciting New York City's food scene; for Olvera, Cosme is home far away from home, but for this venture, he's not alone. 
Cosme's kitchen is run by the 2019 Best Female Chef, according to the Worlds 50 Best List, Daniela Sotto-Innes, 28. The young chef worked in Mexico City alongside Master Olvera before going to New York to run its outstanding program.
Chef Sotto-Innes runs her kitchen with efficacy and rigor but with great care for the welfare of the kitchen staff. She is an active ambassador for fair living wages and good work environments in the kitchen, an is not shy on the subject.
There's no doubt Cosme has grown to be something unique, permanently stepping away from the shadow of Pujol's reputation.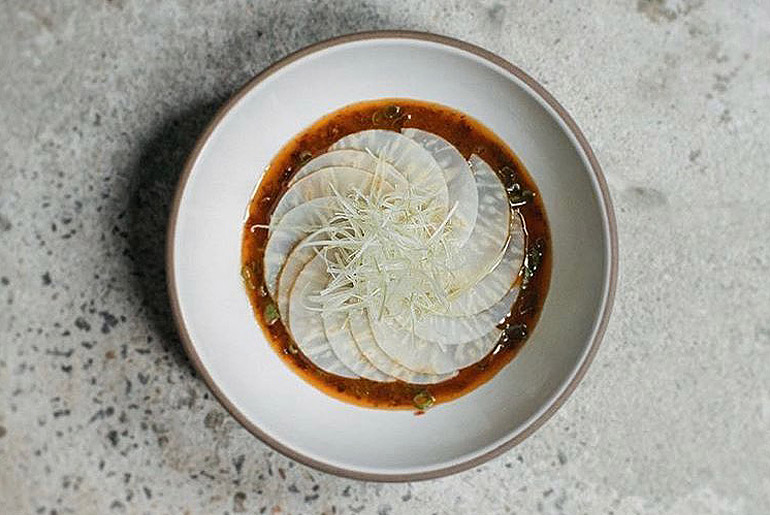 Opened in 2014, Cosme has gained quite a following. The restaurant is dim lit, modern, stripped away from distractions. Black chairs and wooden tables are the perfect setting for the parade of colorful dishes served. 
Service is casual but on point, and the ambiance is buoyant. Returning, local customers are loyal to the restaurant's propositive gastronomic offer, but people travel from all around the world for a taste of this Mexican party.
Around 160 dollars for dinner will keep you busy with fifteen creative courses. 
Duck carnitas are one of the favorite dishes in a varied, and ever-changing menu. So are the lamb tacos and the pork chop with ant sauce. Red meat, white meat, and many seafood options are all sourced locally. The menu is more varied than you might think.
The snow crab puff pastry infladita tastes as good as it looks and the restaurant's signature dish might just be the breaded and fried octopus, evocative of Chef Olvera's childhood.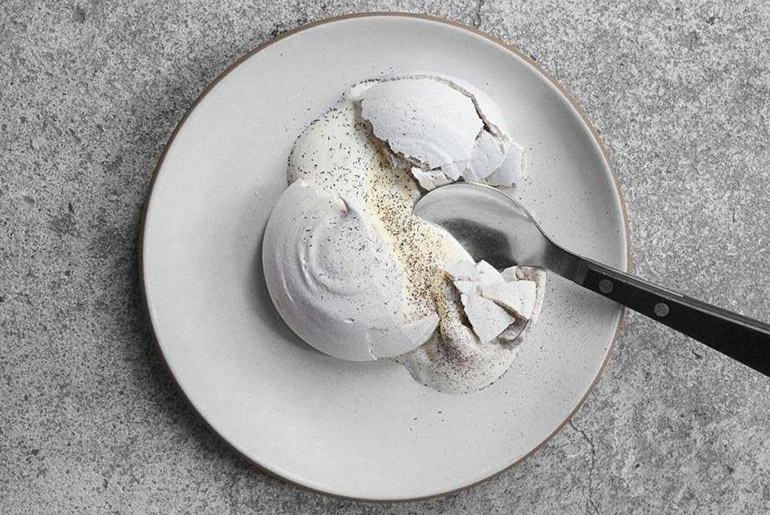 Deserts in Cosme are special too. The corn husk meringue is ever popular and reminds us that every part of the ingredients must be used, and nothing wasted. This traditional meringue resembles Mexico cities favorite treats, but on another level entirely.
Cosme has gained a spot amongst the best restaurants in the city, and that's hard to do in competitive New York. The key to their success is its people; nothing bad can come out of a kitchen where everyone feels appreciated.  
Photos: Maureen E. Evans / Signe Birck / Cosme
The World's 50 Best Restaurants Ranking: No. 25
35 E 21st St, New York 10010, USA
| | |
| --- | --- |
| Our Rating | ★ ★ ★ ★ |
| Food | ★ ★ ★ ★ |
| Deco | ★ ★ ★ ★ |
| Service | ★ ★ ★ ★ |
| Price | $ $ $ |