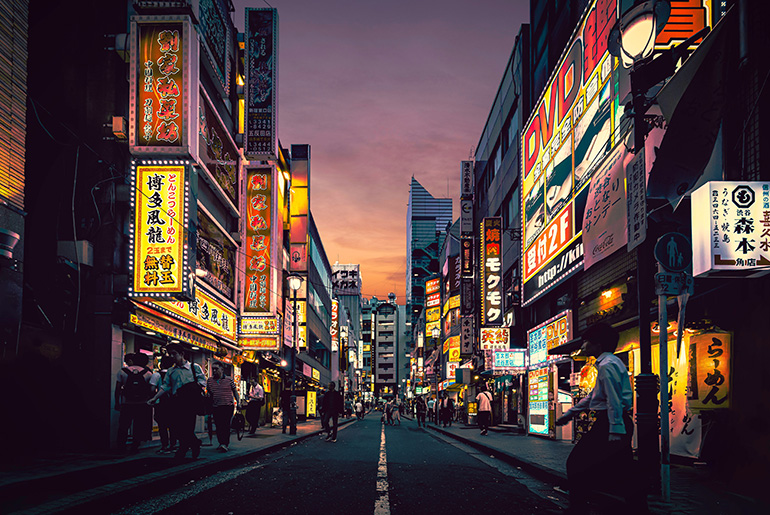 Michelin today unveiled its selection for the Michelin Guide Tokyo 2020, which introduces carefully selected restaurants and hotels in the Japanese capital. Since its launch in 2007 as the first edition of the guide to be published in Asia, the Michelin Guide Tokyo has been updated every year, and the guide has now reached its 13th edition. This year, the guide includes 464 restaurants and 34 hotels, with three-star ratings awarded to 11 restaurants, 3 of which have received three stars for the 13th consecutive year. The guide also welcomes a total of 57 restaurants and hotels listed for the first time.
With 226 starred restaurants this year, Tokyo is once again the city with the most starred restaurants in the world. Many of these restaurants offer Japanese cuisine, and the high standard upheld by these restaurants, along with the wide variety of cuisine on offer across 25 categories is one reason why Japanese cuisine is so popular, according to International Director of Michelin Guides Gwendal Poullennec. This year's selection sees the rise of young talents, as well as a large number of newly listed restaurants opened independently by chefs who honed their skills at long- established or famous restaurants.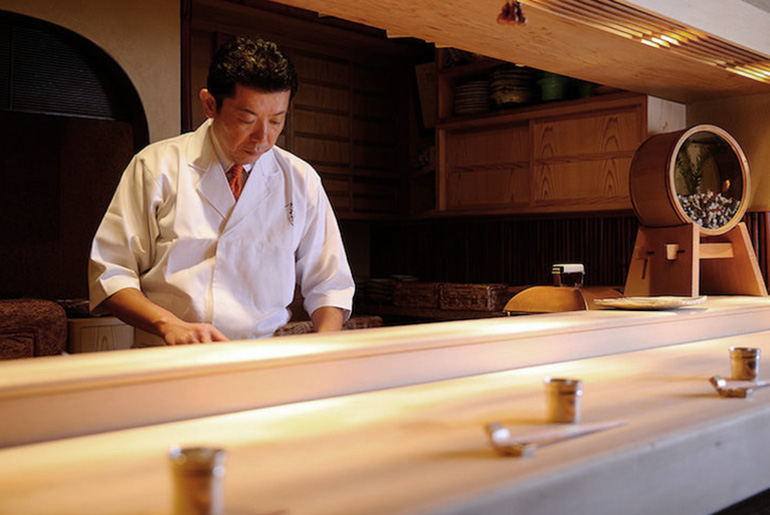 "While next year marks the 120th year since the creation of our first guide, the Michelin Guide will continue to maintain independence and coherence, conducting strict reviews based on unified global standards in order to introduce to customers the restaurants which we recommend," Poullennec added.
Kadowaki (Minato-ku, Japanese cuisine) was awarded a new three-star rating. After maintaining a two-star rating since it was first listed in 2009, the restaurant had its rating upgraded to three stars in its 12th year. Of the 11 three-starred restaurants in the 2020 guide, three have maintained their three-star status since the guide was launched: Kanda (Japanese cuisine, Minato-ku), Quintessence (French cuisine, Shinagawa-ku), and Joël Robuchon (French cuisine, Meguro-ku). Sukiyabashi Jiro Honten and Sushi Saito, which were listed in the 2019 guide as three-star restaurants, are not included in this year's Michelin Guide since they no longer accept general reservations.
Inua (innovative, Chiyoda-ku), produced by two-star Danish restaurant Noma, was newly listed with two stars, while Ginza Shinohara (Japanese cuisine, Chuo-ku), first listed in 2018 with one star, has improved its rating to two stars in the 2020 guide. Prisma (Minato-ku, Italian cuisine), which has been awarded two stars this year, was first included in the guide as a one-starred restaurant in 2018. It is now Japan's only two-starred Italian restaurant. This is the first time since the Michelin Guide Tokyo 2011 that an Italian restaurant in Tokyo has received two stars.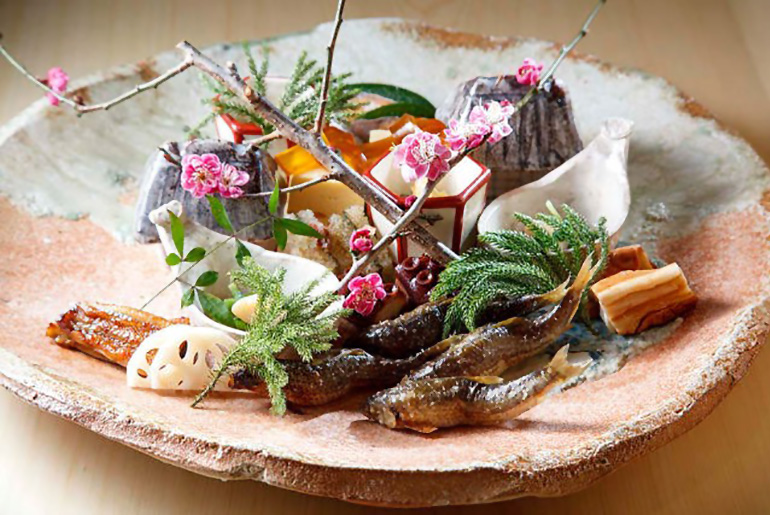 Reflecting the rapid turnover of trends and fierce competition in Tokyo, the guide welcomes 55 newly listed restaurants across 17 categories of cuisine. 20 of these restaurants are starred, and 35 have the Bib Gourmand status. "Taking full advantage of its position as a center for high-quality food, and highly skilled domestic and international chefs who prepare it, Tokyo is likely to continue to lead the world as a city of gastronomy," says CEO of Nihon Michelin Tire Co., Ltd., Paul Perriniaux.
It is also worth noting that the number of restaurants with female chefs is rising each year, Paul Perriniaux said, noting that the 2020 guide includes 25 restaurants with female chefs, three of which hold star status. "I hope that the many tourists due to visit Tokyo in 2020 will have a wonderful experience, while making use of this Michelin Guide. Michelin will continue to offer products and services that convey the enjoyment of travel, and the joy of new discoveries, while contributing to improvements in mobility."
Three star restaurants in Tokyo
Kagurazaka Ishikawa
Kadowaki (New)
Kanda
Quintessence
Kohaku
Joël Robuchon
Makimura
Azabu Yukimura
Sushi Yoshitake
Ryugin
L'Osier
New two-star restaurants
Ginza Shinohara
Prisma
Inua
View the Full List Here
Source: Michelin Guide