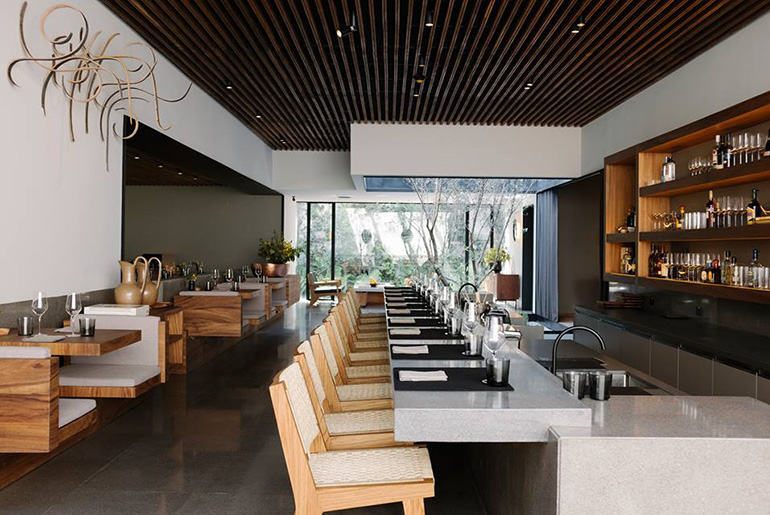 Pujol opened its doors in 2000. Almost twenty years later, the contemporary Mexican gastro-temple is recognized as the best restaurant in the country, and the thirteenth best in the world. After a brief pause, last year Pujol opened its new, broader location in the financial district of Polanco, in Mexico City.
Chef Enrique Olvera is the mastermind behind Pujol's state-of-the-art cuisine. Chef Olvera is obsessed with details; he digs deep into the traditional Mexican cuisine to find the authentic flavors of the land, the finest ingredients, and the oldest cooking techniques.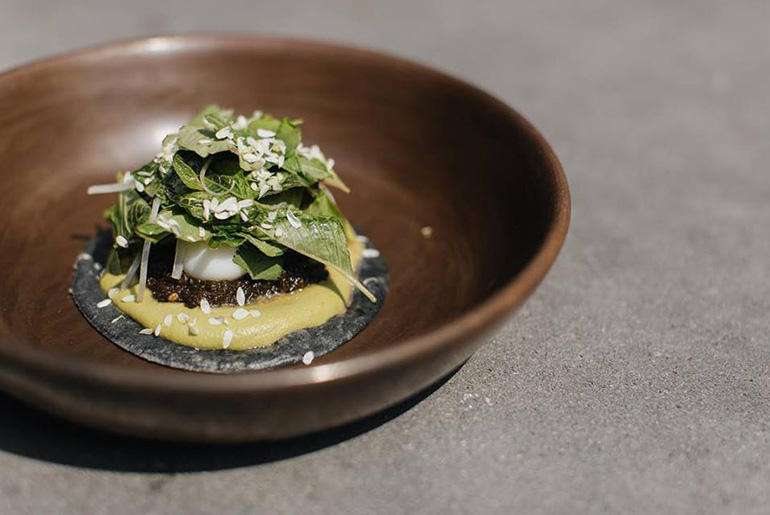 Today, the restaurant's tasting menu is widely celebrated, and new dishes become classics every season. In an ever-changing menu that responds to the seasons as much as it does to the chef's innovative vision.
Enrique Olvera's bet was to establish a high-end restaurant in a prestigious neighborhood. In a time when fine dining was dominated by French restaurants and international cuisines, taking Mexican food to a highly skilled level, with the finest ingredients, inspired in the best restaurants and chefs in the world paid out.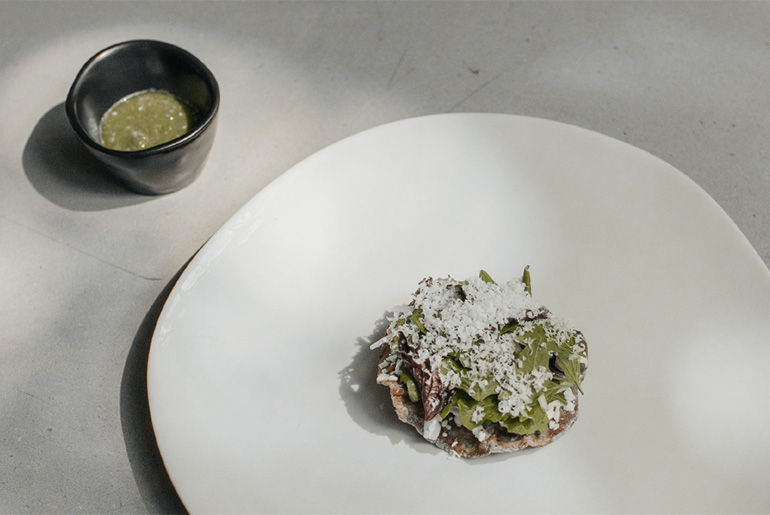 A polished service, beautifully plated dishes in small portions and attention to every detail made this place icon for modern Mexican gastronomy. In 2016, Pujol entered the list of the 50 Best Restaurants in the World; it ranked 25th. In 2019 it ranked 13th. Pujol is just getting started.
The dining room has a modern design; furnished with fine wood and beautifully lit with natural light, the restaurant is impeccable. A large bar that sits ten lucky diners serves a particular purpose, an omakase-style, chef's menu in the form of a taco tasting menu.
Two other distinct dining options are available, the tasting menu inspired on the produce of the sea, and the one inspired in corn, the quintessential Mexican ingredient. Both tasting menus offer seven courses with classic Pujol dishes as well as new creations.
Both menus have their climax with Chef Olvera's signature dish, Mole Madre, Mole Nuevo. The incredibly complex Mexican mole sauce served two ways, freshly prepared, and aged for over 1500 days. The flavors are as dramatic as the presentation of the dish, a concentric circle inside another. Homemade tortillas help you enjoy the rich nuances of the sauce.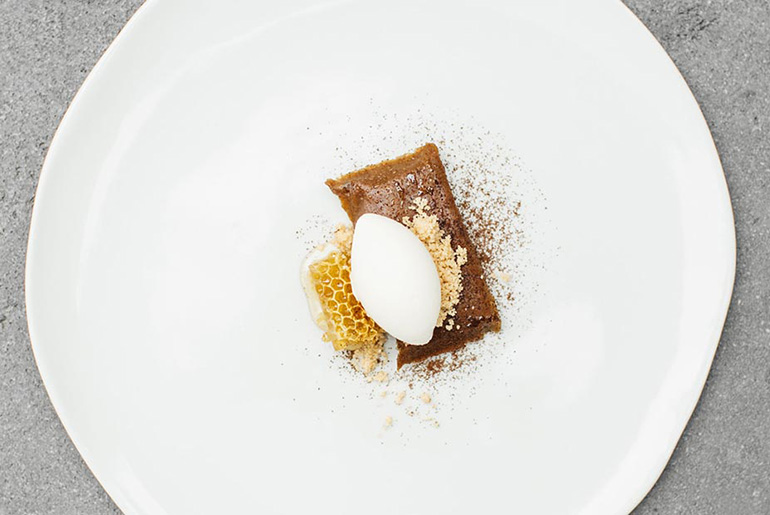 All the way, from starters (botanas) to desert, Pujol delivers one hit after another. Quality ingredients, great wine options, and prompt service are guaranteed.
Photos: Pujol
The World's 50 Best Restaurants Ranking: No.12
Latin America's 50 Best Ranking: No.3
Best Restaurant in North America 2019
Tennyson 133, Polanco, Polanco IV Secc, 11550 Ciudad de México, Mexico
@pujolrestaurant
www.pujol.com.mx
| | |
| --- | --- |
| Our Rating | ★ ★ ★ ★ ★ |
| Food | ★ ★ ★ ★ |
| Deco | ★ ★ ★ ★ |
| Service | ★ ★ ★ ★ ★ |
| Price | $ $ $ $ |