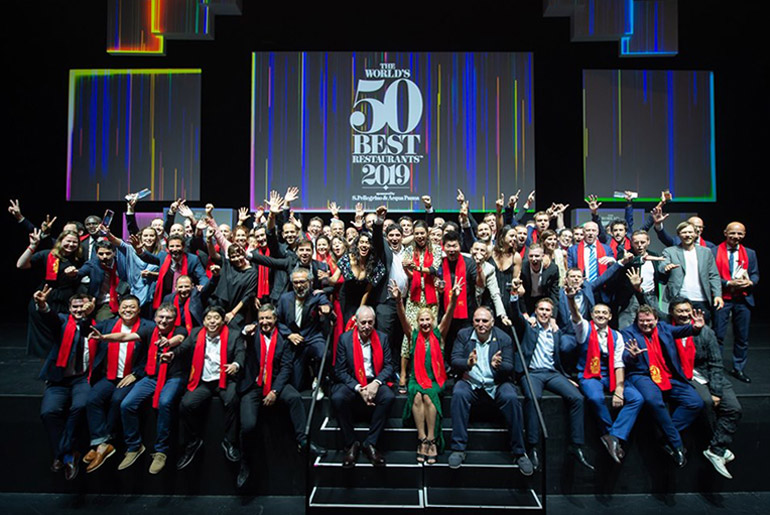 The ceremony for the 2019 World's 50 Best Restaurants, known as the Oscars of the culinary world, is finally out with some changes.
The awards were held on June 25th, 2019, at the Marina Bay Sands Theatre in Singapore. This is the first time the main ceremony is hosted in an Asian city, after handing out awards in New York, Australia and the Basque Country of Spain since its start in 2002. Deloitte, a professional services consultancy, has independently adjudicated the list compiled by a voting academy, which comprises over 1,000 international chefs, food writers and gastronomes.
French restaurant Mirazur, run by Argentinian-Italian chef Mauro Colagreco, has taken the number one spot adding to a remarkable year that began with Mirazur being awarded its third Michelin star.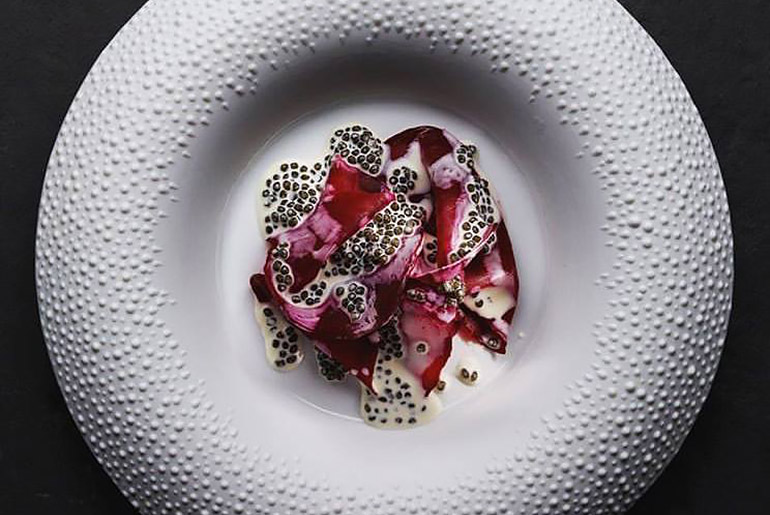 A new rule introduced this year made previous winners of the top positions ineligible for the list, so the one guarantee of the evening was that there would be a new restaurant at the top.
The change excluded Eleven Madison Park, El Cellar de Can Roca, The French Laundry, The Fat Duck and last year's winner, Osteria Francescana. These restaurants will instead enter a Best of the Best list.
The Best of the Best list is still being developed, but William Drew, group editor of The World's 50 Best Restaurants, explained the platform as allowing the 50 Best "to embrace the projects that they are passionate about."
Daniel Humm, chef at Eleven Madison Park in New York and the Roca brothers owners of El Celler de Can Roca, both venues previous No. 1 winners, are ok with with the new rule. "We celebrate a more human and less competitive gastronomy, that allows the flow of talent and is less static. It's a change from competitiveness to cooperation, from what is individual to what is relational…" The brothers posted in the restaurant Instagram account.
The 2019 World's 50 Best Restaurants List
1. Mirazur (Menton, France)
2. Noma (Copenhagen, Denmark)
3. Asador Etxebarri (Atxondo, Spain)
4. Gaggan (Bangkok, Thailand)
5. Geranium (Copenhagen, Denmark)
6. Central (Lima, Peru)
7. Mugaritz (San Sebastian, Spain)
8. Arpège (Paris, France)
9. Disfrutar (Barcelona, Spain)
10. Maido (Lima, Peru)
11. Den (Tokyo, Japan)
12. Pujol (Mexico City, Mexico)
13. White Rabbit (Moscow, Russia)
14. Azurmendi (Larrabetzu, Spain)
15. Septime (Paris, France)
16. Alain Ducasse au Plaza Athénée (Paris, France)
17. Steirereck (Vienna, Austria)
18. Odette (Singapore)
19. Twins Garden (Moscow, Russia)
20. Tickets (Barcelona, Spain)
21. Frantzén (Stockholm, Sweden)
22. Narisawa (Tokyo, Japan)
23. Cosme (New York City, USA)
24. Quintonil (Mexico City, Mexico)
25. Alléno Paris au Pavillon Ledoyen (Paris, France)
26. Boragó (Santiago, Chile)
27. The Clove Club (London, United Kingdom)
28. Blue Hill at Stone Barns (Pocantico Hills, USA)
29. Piazza Duomo (Alba, Italy)
30. Elkano (Getaria, Spain)
31. Le Calandre (Rubano, Italy)
32. Nerua (Bilbao, Spain)
33. Lyle's (London, United Kingdom)
34. Don Julio (Buenos Aires, Argentina)
35. Atelier Crenn (San Francisco, USA)
36. Le Bernardin (New York City, USA)
37. Alinea (Chicago, USA)
38. Hiša Franko (Kobarid, Slovenia)
39. A Casa do Porco (São Paulo, Brazil)
40. Restaurant Tim Raue (Berlin, Germany)
41. The Chairman (Hong Kong)
42. Belcanto (Lisbon, Portugal)
43. Hof Van Cleve (Kruishoutem, Belgium)
44. Test Kitchen (Cape Town, South Africa)
45. Sühring (Bangkok, Thailand)
46. De Librije (Zwolle, Netherlands)
47. Benu (San Francisco, USA)
48. Ultraviolet by Paul Pairet (Shanghai, China)
49. Leo (Bogotá, Colombia)
50. Schloss Schauenstein (Fürstenau, Switzerland)
Additional Awards
Best Pastry Chef: Jessica Préalpato (Alain Ducasse au Plaza Athénée, Paris)
Best Female Chef: Daniela Soto-Innes (Cosme, New York City)
Icon Award: José Andrés (ThinkFoodGroup, Washington D.C.)
One to Watch: Lido 84 (Gardone Riviera, Italy)
BBVA Scholarship Winner: Andersen Lee
Sustainable Restaurant Award: Schloss Schauenstein (Fürstenau, Switzerland)
Chefs' Choice Award: Alain Passard
Highest Climber: Azurmendi (Larrabetzu, Spain)
Art of Hospitality Award: Den (Tokyo, Japan)