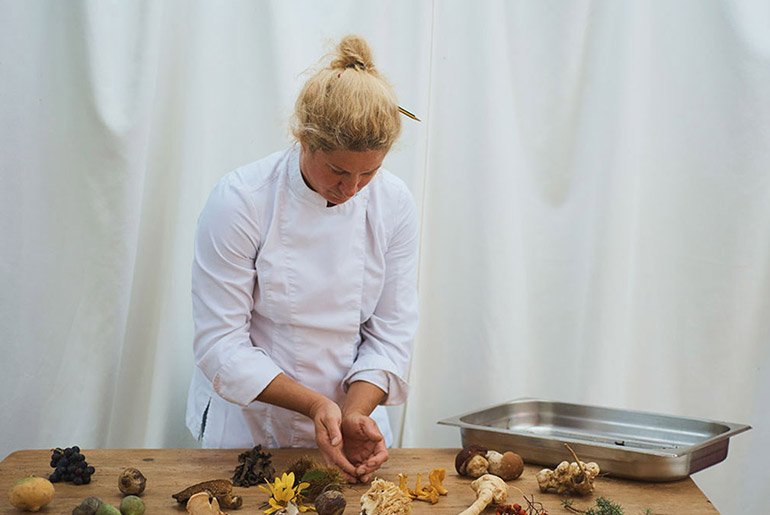 Ana Roš is the head chef at renowned restaurant Hiša Franko in Kobarid, Slovenia.
As a self-taught chef, Ana doesn't adhere to any particular culinary style. Her cuisine is firmly based on the environment that provides all the produce and endless source of inspiration.
When she met Valter, her partner at Hisa Franko, Ana left her career in diplomacy to become a cook. After years of travelling and soaking up the experience, Ana established her own distinctive voice.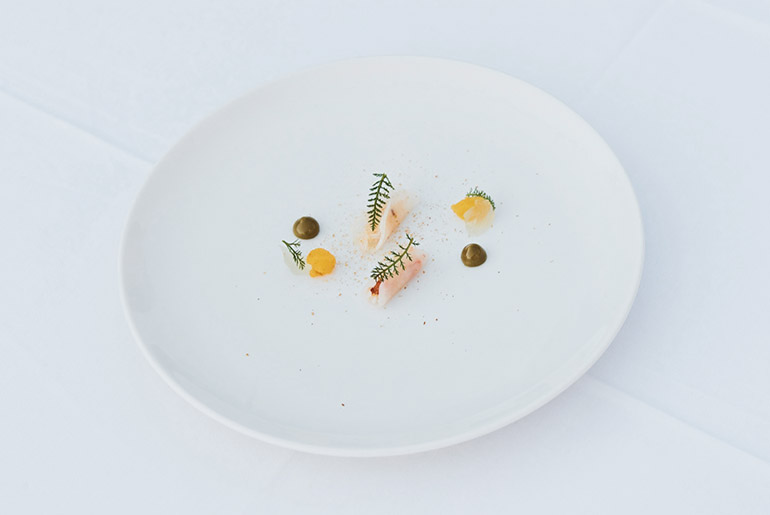 Her cuisine is expressive, intense and unorthodox, her philosophy is simple – follow the nature. Take what the season offers, combine the unexpected, don't be afraid to take risks.
When you come to her restaurant, the first rule is: try to relax, enjoy and put aside any prejudice you might have. When she can fully express her culinary vision and the unique terroir, Ana can create magic.
"If you really want to experience the real expression of my cuisine, go with the flow and let us serve you our food, no restrictions, no limitations."