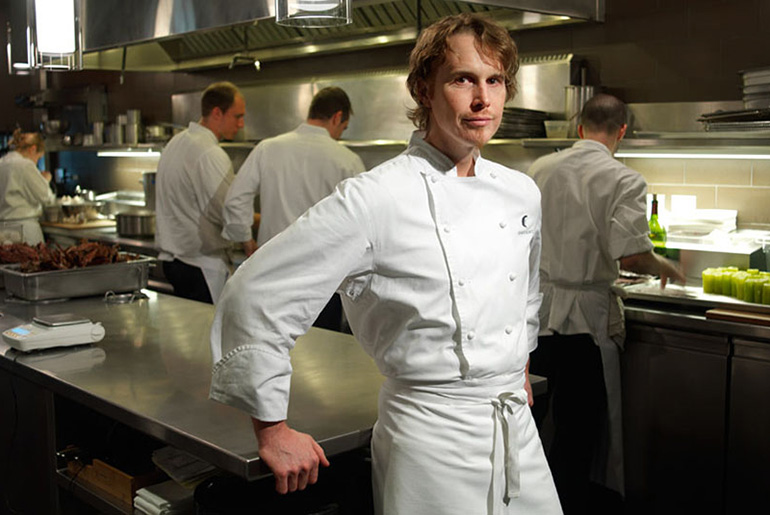 Chef Grant Achatz has been achieving greatness in the culinary world since he graduated from The Culinary Institute of America in 1994 and is one of the most recognized and respected chefs today.
Innate curiosity and devotion to precision and control, traits he shares with his mentor Thomas Keller, have brought Grant Achatz from his parents' restaurant kitchen in Michigan to international attention and acclaim. As chef and co-owner of Alinea, Next, the Aviary, the Office and Roister restaurants he has been recognized with multiple James Beard Foundation awards including Rising Chef 2003, Best Chef: Great Lakes 2007 and Outstanding Chef in 2008.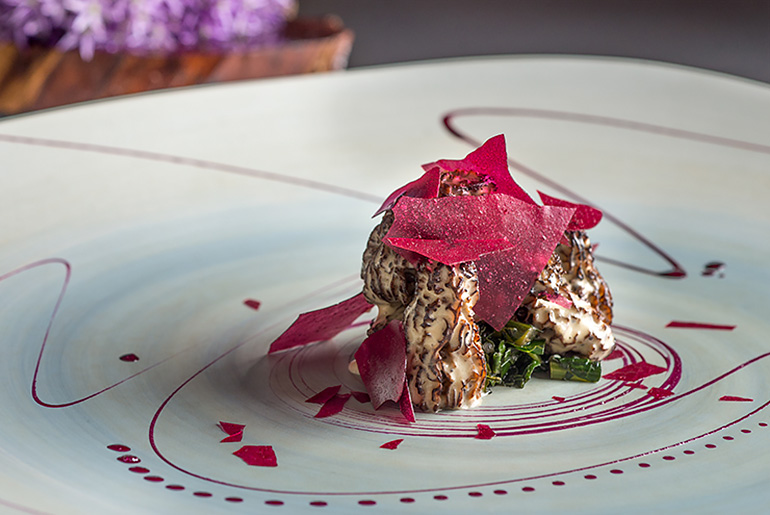 Alinea has been awarded three Michelin stars since 2010 and is the only Chicago restaurant to retain three stars in 2019. Roister holds one Michelin star. Alinea also ranks at number 21 on the World's 50 Best Restaurants list, and won the 2016 James Beard Foundation Award for Outstanding Restaurant.
Achatz describes his food as Profressive Amreican. "Progressive being the utilization of cutting-edge technique and the exploration of creativity. And American being eclectic ingredients and regional items, with more of a global melting pot of cuisine styles," he says.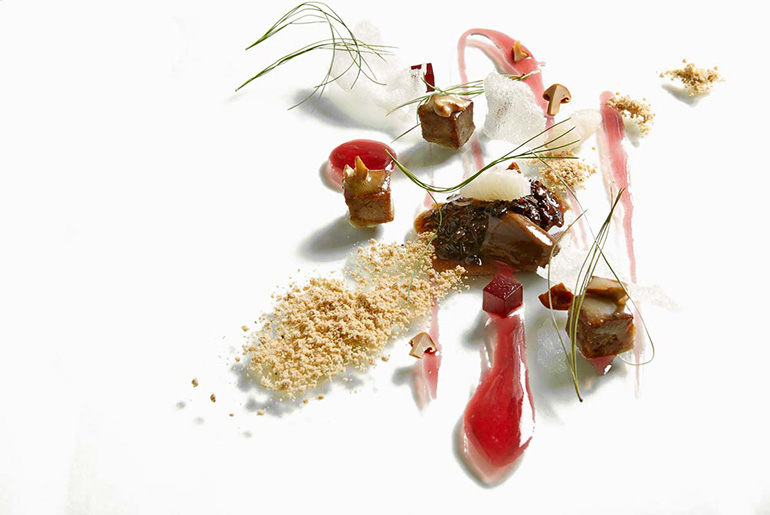 An enthusiastic proponent of molecular gastronomy, Achatz created a kitchen "laboratory" at Alinea. "When I had the opportunity to build my own kitchen, I thought, hey, let's wipe our heads clean of conventional kitchen design," he recalls. "We analyzed the food and style of cooking and built around that."
In 2012, Chef Grant released his memoir entitled Life, on the Line: A Chef's Story of Chasing Greatness, Facing Death, and Redefining the Way We Eat. The book tells the story of Grant Achatz's life including his 2007 diagnosis of stage IV cancer of the mouth which he overcame and used as inspiration to further his culinary career and become an even better chef.