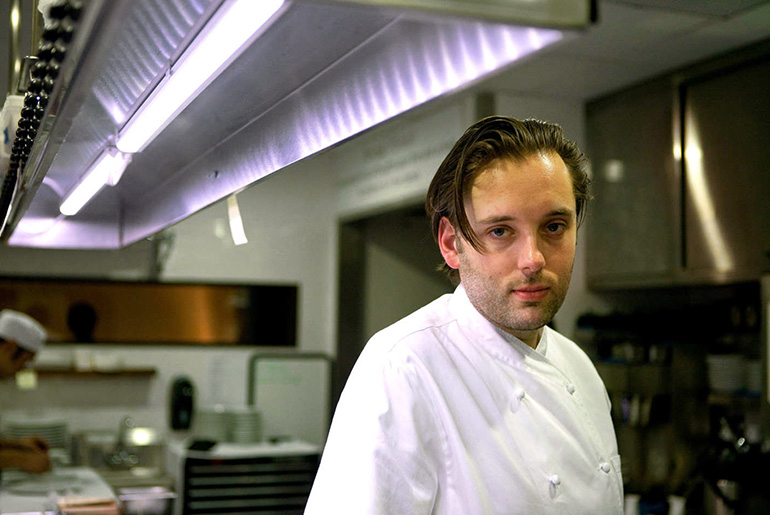 Paul Liebrandt has cooked in some of the world's most esteemed restaurants. He began his career in England, working under Marco Pierre White at his Michelin three-star restaurant and Raymond Blanc at Le Manor Aux Quat' Saisons in Oxford. Next, Paul traveled to Paris, where he worked for Pierre Gagnaire at his eponymous three- star restaurant. He then came to New York in 1999, where he worked with David Bouley at Bouley Bakery, which soon earned four stars from e New York Times.
In 2000, Paul was hired as executive chef of Atlas. In November of that year, at the age of 24, he became the youngest chef ever awarded three stars from e New York Times. Critic William Grimes praised the young chef's "daring, distinctive s le" likening him to "a pianist who seems to have found a couple of dozen extra keys."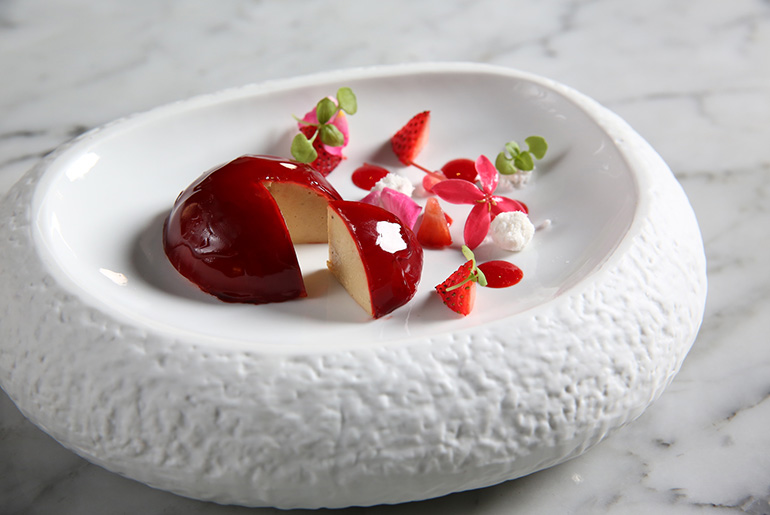 His modern French menu melded the tradition of classical cuisine with a contemporary, personal approach to ingredients and technique. In its inaugural year, the restaurant was honored with two Michelin stars, three stars by e New York Times and named in Esquire's "Best New Restaurants of 2009." Corton celebrated its four-year anniversary in October 2012, earning two Michelin stars every year.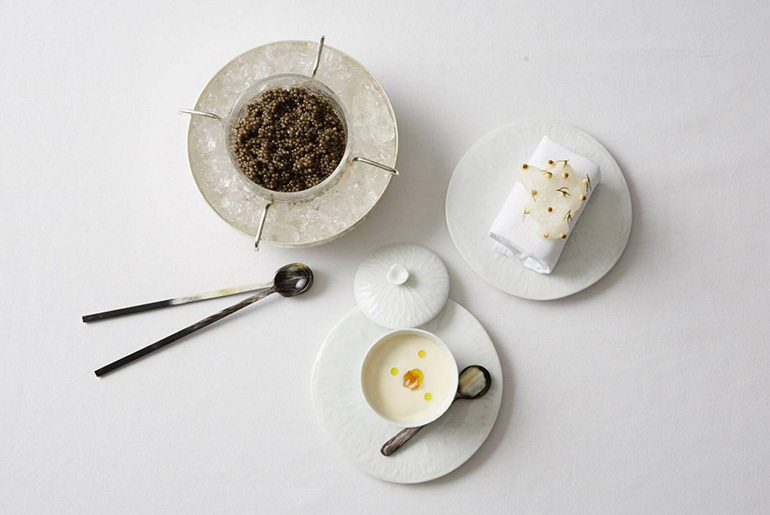 Liebrandt's Modern French cuisine is rooted in classic technique, with openness to contemporary advancements and, up until now, unheralded (or undiscovered) ingredients. Signature dishes include a number of ever-changing compositions such as his iconic "From the Garden," a first-course comprising more than a dozen vegetables, each prepared separately, then artfully arranged on the plate, and culinary "essays" such as "Early Spring" or "Autumn Sea" that arrive at the table as a flotilla of small vessels, each bearing an intricately arranged composition of seasonal or thematic preparations. It's dishes such as these that led e New Yorker to proclaim, "Liebrandt's cooking is the culinary equivalent of wordplay – an intellectual exercise cloaked in amusement…"
In only his mid-thirties, Liebrandt proudly believes that for all the acclaim he has received, he continues to hone his style every day. Accordingly, his menu is ever-changing and even his most frequent guests look forward to his surprises as much as they do his signature offerings.