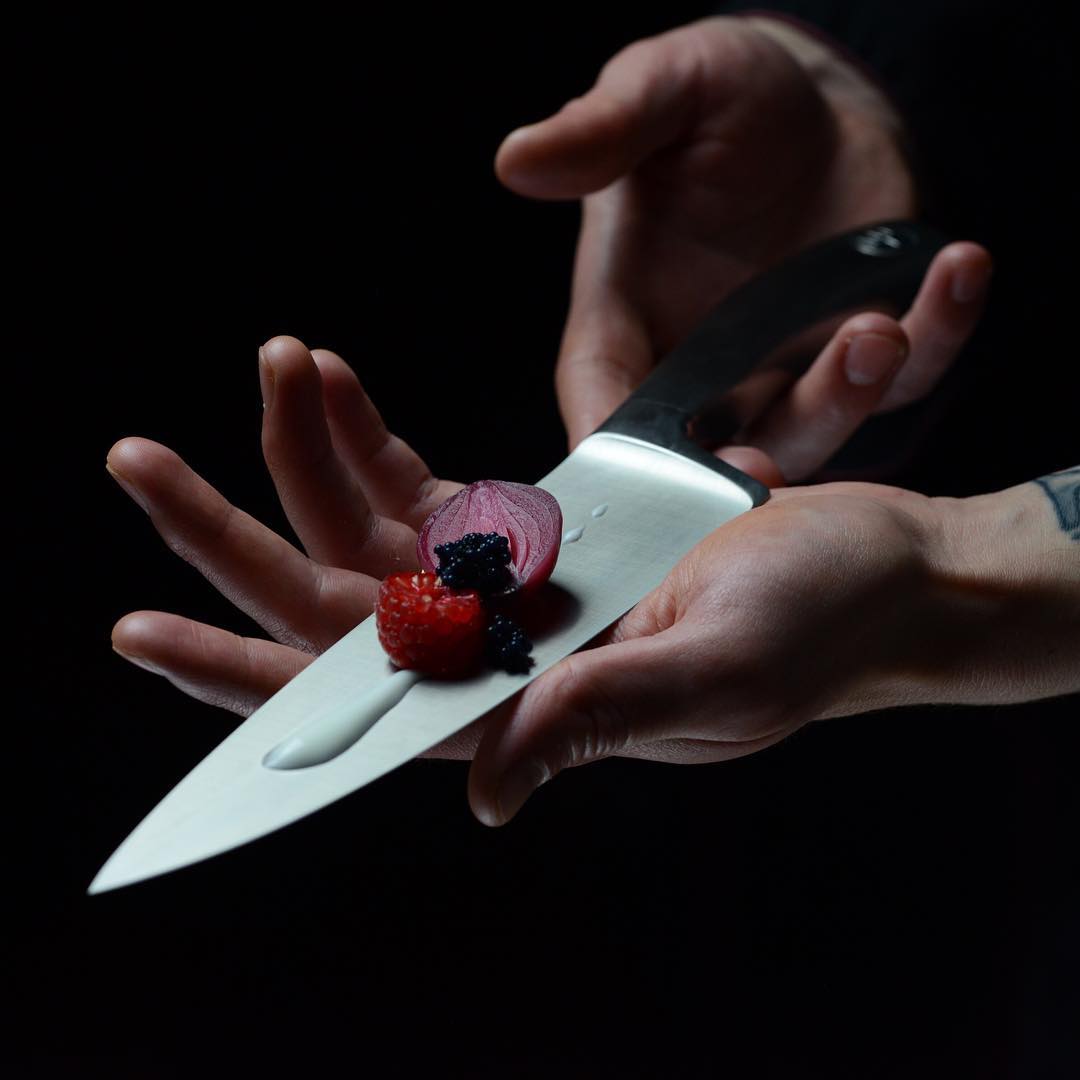 Luca Rosati is a Italian photographer born in Siena and now living in the countryside of San Gimignano, in Tuscany. His passion for cooking and working in the kitchen led him to specialize in food photography and food styling, work he has been doing in restaurants in Italy and the US for the past 15 years.
He was also influenced by his travels, especially by his travels to Japan where he was fascinated by the beauty and perfection of the dishes and the chefs who made them.
Luca, who is also a chef and develops recipes for varios publications, says that he create images to lave a trace or an emotion. His style is sometimes very dark and moody and some times light and full of color with lots of texture, beautiful light and unexpected composition.
Luca's personal project called Knife Plate, a collaboration with several young talented Tuscany chefs where a knife is used for plating of different dishes and ingredients was part of the FoodPhoto Art Exhibition in Vejle, Denmark in 2019.